Author: Denise Grover Swank
Published Date: June 7, 2016
Genres: Contemporary, Romance, Young Adults
External Links: Goodreads | Amazon | B&N
**I received this book in exchange for an honest review. This in no way can affect my opinion for the book and its content.
Most teens dream of visiting the City of Lights, but it feels more like a nightmare for Sophie Brooks. She and her brother are sent to Paris to spend the summer with their father, who left home a year ago without any explanation. As if his sudden abandonment weren't betrayal enough, he's about to remarry, and they're expected to play nice with his soon-to-be wife and stepdaughter. The stepdaughter, Camille, agrees to show them around the city, but she makes it clear that she will do everything in her power to make Sophie miserable.
Sophie could deal with all the pain and humiliation if only she could practice piano. Her dream is to become a pianist, and she was supposed to spend the summer preparing for a scholarship competition. Even though her father moved to Paris to pursue his own dream, he clearly doesn't support hers. His promise to provide her with a piano goes unfulfilled.
Still, no one is immune to Paris's charm. After a few encounters with a gorgeous French boy, Sophie finds herself warming to the city, particularly when she discovers that he can help her practice piano. There's just one hitch—he's a friend of Camille's, and Camille hates Sophie. While the summer Sophie dreaded promises to become best summer of her life, one person could ruin it all.
Oh boy this is entirely an adorable croissant of pure awesomeness. I HEART IT, like, A LOT. And it's all about Paris! Yes, the Paris. The one and only place where EVERYONE wants to visit and have their own babies love story there. Plus the amazeballs characters! And Eiffel Tower! AND FOOD!!
Okay, okay, I'm getting ahead of myself. Let me start again slowly.
Things I Appreciated About This Amazeballs Read:
The writing is mesmerizing. The author has woven a spectacular love story on the street of Paris. The story flows extremely well, and the city was described in such details, I was seriously lost in it for a moment. I mean, everyone is a sucker for a good romance in Paris, but One Paris Summer truly brings out the best and most captivating side of the infamous city of love.
I truly adore Sophie as a character. Her development throughout the book was a joy to see. She's mature, lovable, brave, AND ARGHHH I JUST SO ADMIRE HER ABOUT EVERYTHING. And did I mention the delicious swoony specimen of very-much-so-French Mathieu? Every minute they are together make me giggle like a little girl. I mean, who can resist this?!
"Je t'aime, mon amour."
"Je t'aime, Mathieu. Mon coeur."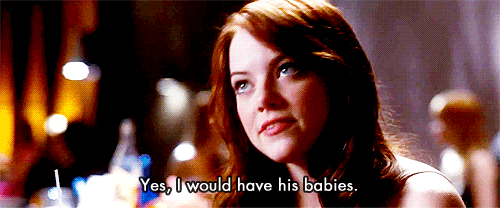 Of course, I would never forget those delicious-looking food and swoony French lesson. The author did an extremely well work on bringing out the uniqueness and beauty of Paris and the book itself. If anyone who just finished this book and suddenly has an impulse to buy a plane ticket to Paris immediately, I would never blame them. If my wallet doesn't have holes in them, you would be expecting me typing this and watching sunset with dear Eiffel.
Also, not to forget, the most amazing thing about this book is Sophie's love for piano. The emotions, thoughts, the amount of time she dedicates to it… All speak true to how much her passion runs. And not only she loves it, she plays it, and she is GOOD. I mean, seriously, this girl is INCREDIBLE. I don't know about you, but a book about a character with that much love for music is a MUST for me.
So… Obviously, I freaking out from love for this book! The characters left me in awe. The writing left me in awe. THE FOOD LEFT ME IN AWE. Seriously, this book is just a bundle of "aweee" and "omg yasss" for me. Also I want to visit Paris. Like right now.
Similar books: Anna and the French Kiss, Eleanor & Park