Author: Tobie Easton
Published Date: Apr 19, 2016
Genres: Mermaid, Fantasy, Retellings, Young Adults
External Links: Goodreads | B&N | Amazon
**I received this book from the publisher via Library Thing. This in no way can affect my opinion on the book and its content.
Lia Nautilus may be a Mermaid but she's never lived in the ocean. War has ravaged the seven seas ever since the infamous Little Mermaid unleashed a curse that stripped Mer of their immortality. Lia has grown up in a secret community of land-dwelling Mer hidden among Malibu's seaside mansions. Her biggest problems are surviving P.E. and keeping her feelings for Clay Ericson in check. Sure, he's gorgeous in that cocky, leather jacket sort of way and makes her feel like there's a school of fish swimming in her stomach, but getting involved with a human could put Lia's entire community at risk.
So it's for the best that he's dating that new girl, right? That is, until Lia finds out she isn't the only one at school keeping a potentially deadly secret. And this new girl? Her eyes are dead set on Clay, who doesn't realize the danger he's in. If Lia hopes to save him, she'll have to get closer to Clay. Lia's parents would totally flip if they found out she was falling for a human boy, but the more time she spends with him, the harder it is for her to deny her feelings. After making a horrible mistake, Lia will risk everything to stop Clay from falling in love with the wrong girl.
I'm a big Ariel's follower. Like, if Ariel the Little Mermaid has a cult of some sort, I would be one of those weird security dudes the leader. So of course, I jumped at the chance when I was offered this delicious looking mermaid book.
Back to the main point here.
Long story short, this book didn't live up to my expectation, and in conclude, I did not enjoy it as much. You know those kind of stories you are dying to read, but it turns out to be a nope? Unfortunately, Emerge is one of them. And no matter how tempting the idea of The Little Mermaid's descendant fighting her way through the force of magic and curses (and let's not forget high school), I still have to let this one go.
CHEESY WRITING — Not the I-might-laugh-because-it's-too-adorable kind of cheesy, no. It's the I-might-laugh-because-it's-too-childish-and-silly kind. The book was written in an extremely simple voice that a youngster like me thought it was too babyish. Because it's YA? Pffft… I wouldn't even put this in pre-teen, pur-lease.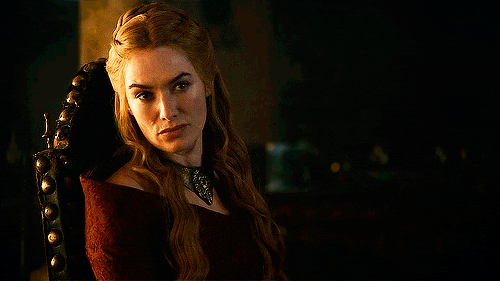 IRRITATED PROTAGONIST — Yes, I know our protagonist Lia here is suppose to be this small, innocent mermaid and all, but remember, ignorant and innocent are two distinct words, and Lia is definitely what I define as an ignorant, immature person. She made rash decisions, faced the consequences, realized it was not a so good idea anymore, blamed herself and semi-whining in a very annoying way, then, of course, she started that rash decisions all over again.
…AND NO LESS IRRITATED INTERACTIONS — Then, there come times when Lia interacts with other people. Her "infatuate" toward Clay was so childish and somewhat insincere, I genuinely thought that Clay will soon become a side character until nearly half way through the book. And did I mention Clay's earlier "lady friend"? I mean, twists and turns and all, but you don't just hate and think badly about a person on the first day you met just because she looks nice and is going out with the guy you are crushing on. CRUSHING ON, people! Not like Clay is dating Lia and he has to commit to her or something. It was such a frustration for me.
IN CONCLUDE — Yes, I wish wish wish I could be able to love Emerge, but it turned out to be a big nope for me. I hope others may find what I have missed to enjoy, because I would't deny the fact that this book has an extremely great storyline, but I wish it's more polished on other aspects that are crucial to the book.